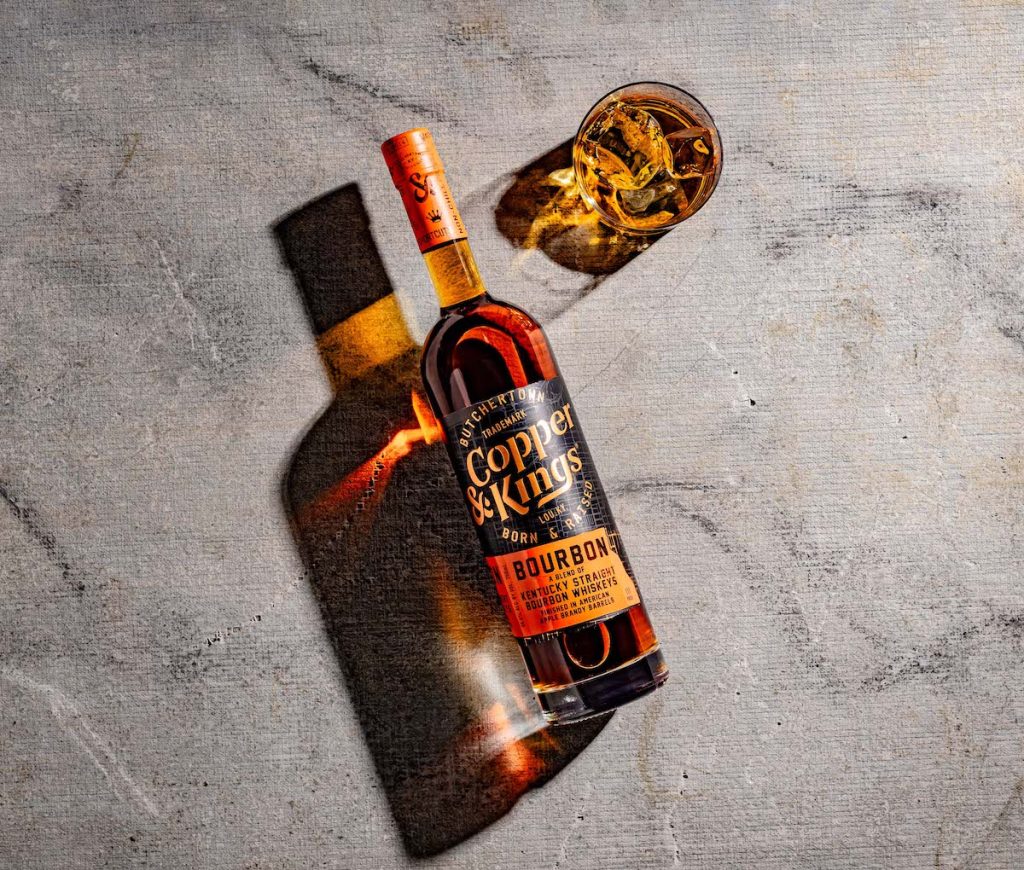 Louisville-based distillery Copper & Kings has been rewriting the rules on American Brandy and has been releasing gin and liqueurs since 2014.
Now, Kentucky's American Brandy distillery tells BourbonBlog.com that for the first time, they are offering something new from the brand: Bourbon.
While you might have found limited releases of Bourbon whiskey at their distillery, this marks their first state-wide release. Beginning in October, Copper & Kings Bourbon will be available at the Copper & Kings Distillery and local retailers throughout the state of Kentucky.
The blend, closely monitored for the ideal flavor profile and crafted by Head Distiller Brandon O'Daniel, is presented at 111 proof (55.5 ABV) and has a suggested retail price of $65.
Will you be searching for a bottle? Tell us under comments and also share what you've enjoyed thus far from Copper & Kings!
About the Copper & Kings Courbon Finished in American Apple Brandy Barrels
Copper & Kings Kentucky Straight Bourbon Whiskey is crafted from a blend of 5, 10, and 15-year bourbons. It is described as a flavor-forward remix of the Kentucky tradition and is finished in American Apple Brandy barrels for 12 months.
The resulting liquid provides a unique opportunity to explore how classic bourbon notes mingle and evolve with traditional brandy notes, culminating in a distinct taste experience.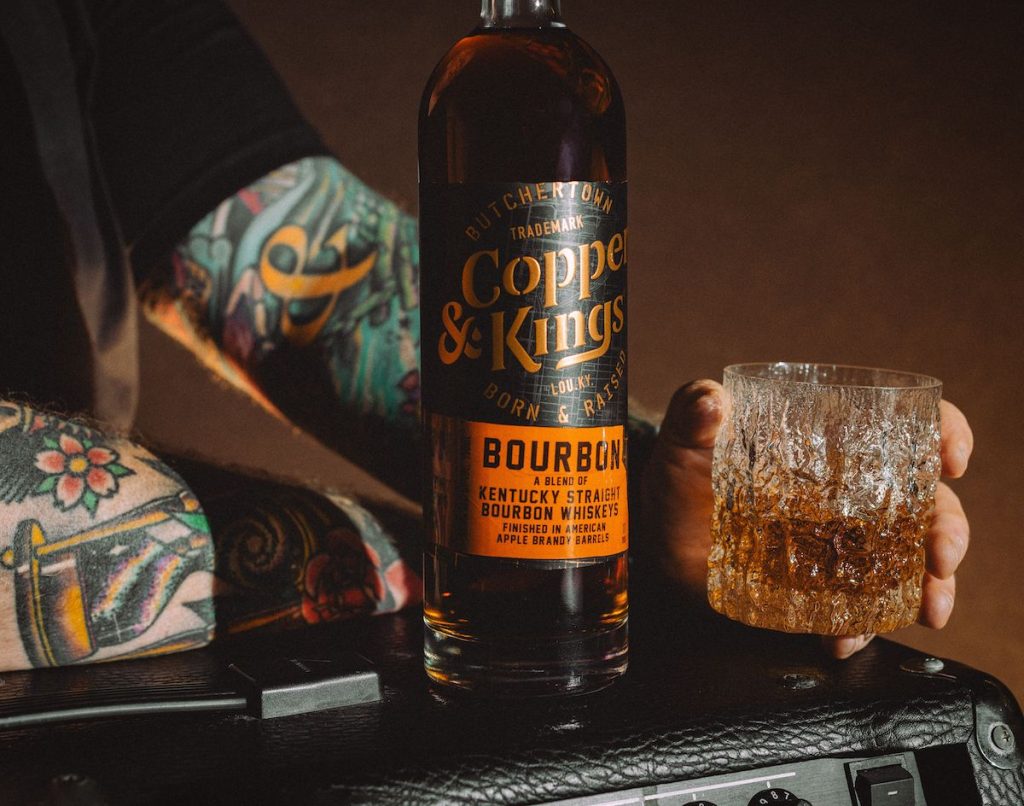 "Our bourbon is another feather in the cap for Copper & Kings. We are born and raised in the bluegrass state and although we will always be a brandy distillery we are also extremely fascinated with what our barrels can do in regards to finishing spirits," said O'Daniel. "Bourbon is the next logical step in exploring how the two distinctly American Spirits meld together. Our brandies are made with elements of the bourbon world and now we are excited to round out our portfolio with a delicious bourbon showcasing elements from our brandy world."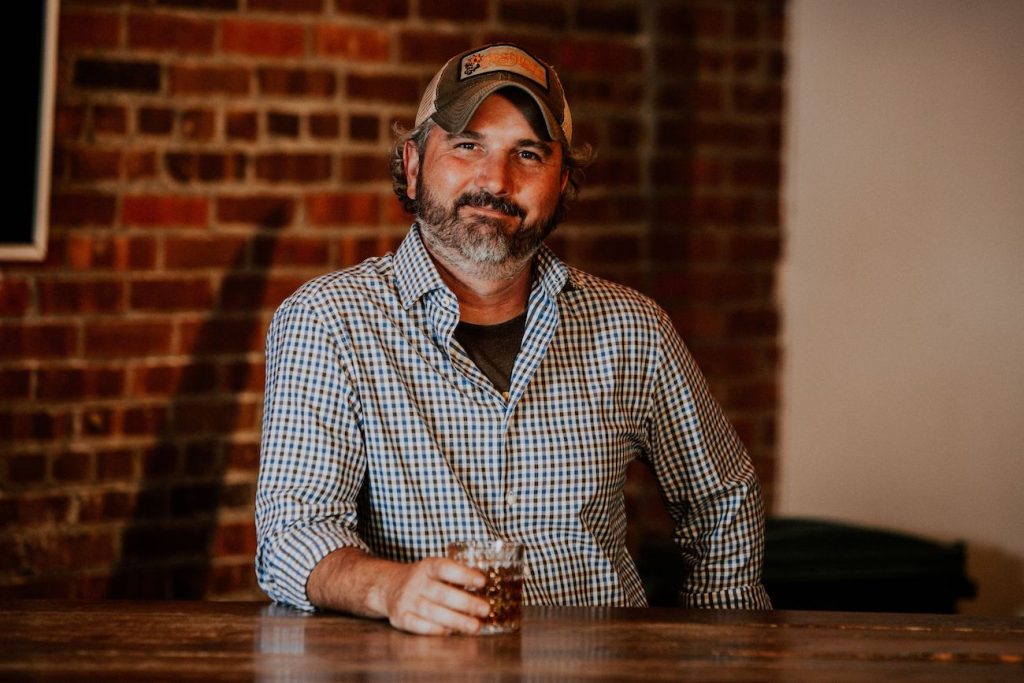 The notes they provide are a light amber bourbon leads with cracked pepper, cigar tobacco, fresh-cut apple, and dry soil on the nose, which leads to chocolate, cinnamon sticks, bubble gum, honeysuckle, orange zest and classic cherry and fig notes on the palate. The finish is long and dry with baked apples, earth, baking spices, apple butter and green tobacco.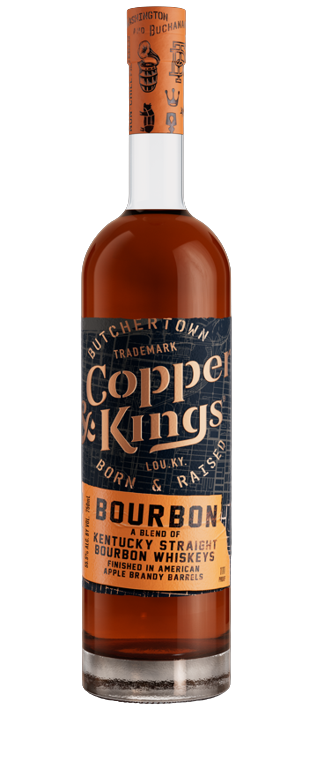 Copper

 

&

 

Kings

to Celebrate with Bourbon Bash on October 19th, 2023

Copper & Kings will celebrate the release with a party on Thursday, October 19, 2023. Guests are encouraged to wear their Copper & Kings best and dress in orange and black. The event will feature Bourbon and American Brandy tastings, live music, flash tattoos, caricature portraits, mini distillery tours, a gourmet s'mores station, and more.

A menu of snacks prepared by Chef Josh Lehman will be offered for purchase. The free event begins at 6:00 p.m., and all are welcome.

Visitors to Copper & Kings Distillery, at 1121 E. Washington Street in Louisville's historic Butchertown neighborhood, will now find bourbon available in the gift shop and as a tasting feature on all tours.

For more information, or to book a tour visit CopperandKings.com.