SommCon shares the medal award winners of the 2023 Concours d'Vin and Concours d'Spirits held Sunday, September 10, at Town and Country Resort in San Diego, California.
BourbonBlog.com's own Bourbon expert Tom Fischer joined by a number judged by a jury of renowned palates and leaders in the wine and spirits industry.
Presented by The SOMM Journal, the Concours series is an impartial competition of domestic and international wine and spirits.
Silver, Gold, and Double Gold medals were awarded to this year's winners including below.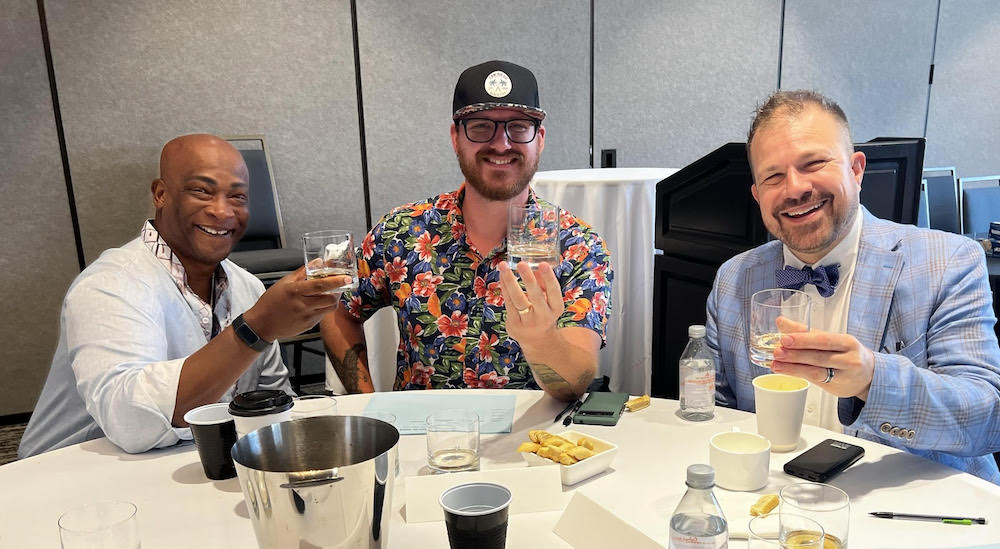 List of Judges for 2023:
Annette Alvarez-Peters, Founder, Annette A.P Wine & Spirits Consultant
Rick Arline, Director of Wine, Hotel PerLa
Xander Brown, Whiskey Educator, Proximo Spirits – Stranahan's Whiskey
Brad Brunson, Sales Representative, Amorim Cork America
Anibal Calcagno, Wine Director, Oceans New York
Vanessa Cominsky, Wine & Spirits Specialist Prestige Ledroit
Will Costello MS, Export Manager, Miller Family Wine Company
Maurice DiMarino, Wine & Beverage Manager, Cohn Restaurant Group
Tom Fischer, Founder, BourbonBlog.com
David Glancy MS, Found and CEO, San Francisco Wine School
Haley Guild Moore, Founder, Acquire
Tahiirah Habibi, Founder and CEO, The Hue Society
Eliza Hoar, Lead Bartender, Noble Experiment/Young Blood
Geoff Labitzke MW, Hamel Wines
OJ Lima, General Manager, Taste Select Repeat
Whitney Pope, Natural Wine Somm, Whit and Wine
Lisa Redwine, La Jolla Beach & Tennis Club, Inc., Beverage Operations
Jesse Rodriguez, National Sales Ambassador, FUTO Estates
Erik Segelbaum, Founder & Chief Vinnovation Officer, SOMLYAY + GoodSomm
Jackie Summers, CEO, Jack From Brooklyn
Spreti Valente, Professional Wine Judge, Consultant and Educator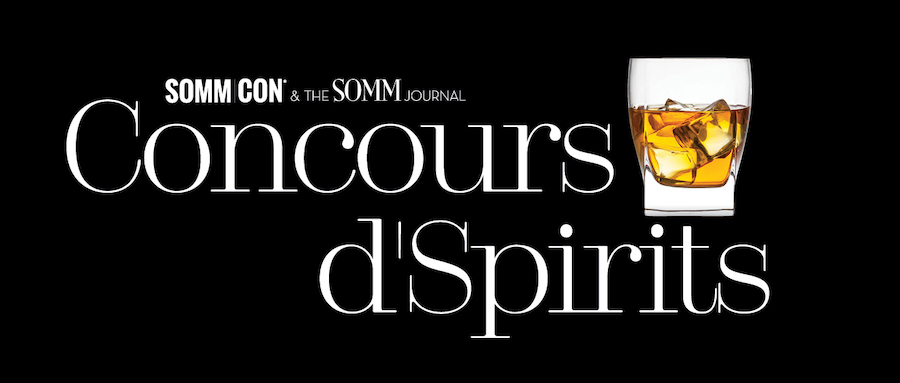 Concours d'Spirits Medal Winners Double Gold
Blue Run High Rye Kentucky Straight Bourbon Whiskey, USA
Blue Run Emerald Kentucky Straight Rye Whiskey, USA
James Gin Asian Parnsip, UK
Uncle Nearest Premium Whiskey 1884 Small Batch Whiskey, USA
High Noon Lime Tequila Hard Seltzer, USA
Rumchata Horchata Con Ron, USA
Rancho La Gloria Pink Lemonade Infused Tequila, USA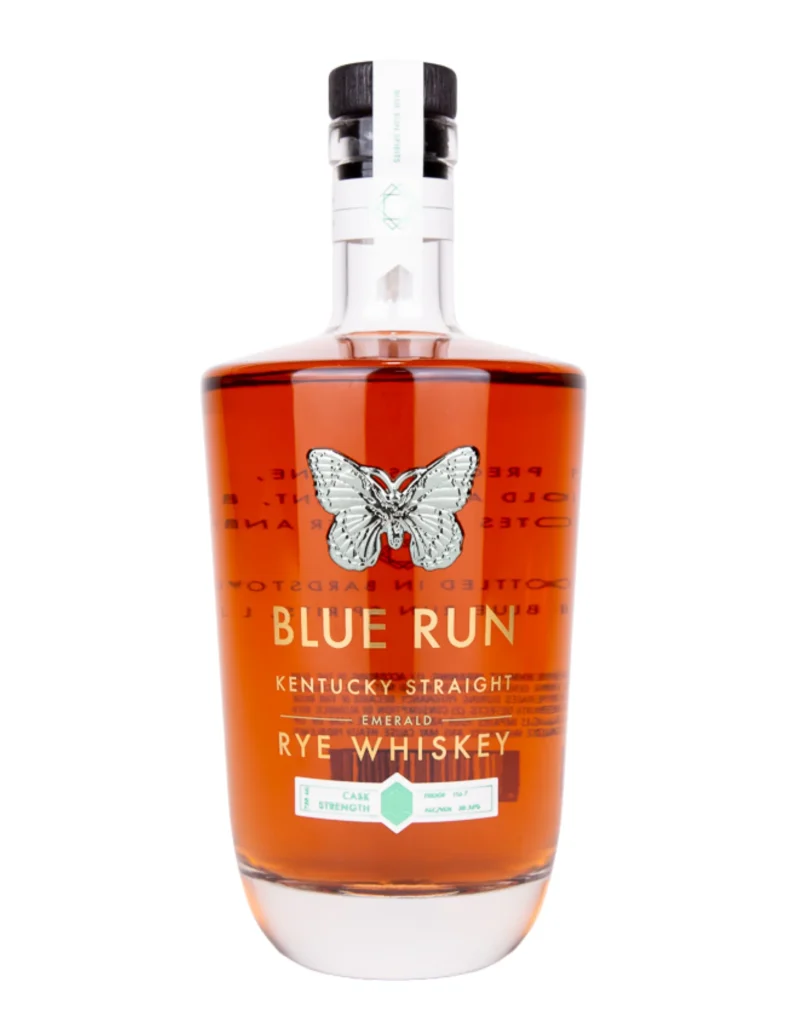 Gold
Blue Run Reflection II Kentucky Straight Bourbon Whiskey, USA
Romero Distilling Co. Dark Rum, Canada
Storyhouse Spirits California Coastal Gin, USA
Storyhouse Spirits Straight Rye, USA
Uncle Nearest Premium Whiskey Master Blend Edition Batch 025, USA
Familia Camarena Reposado, Mexico
Santo Fino Tequila Añejo, Mexico
Rancho La Gloria Blanco Tequila, Mexico

Silver
Blue Run Reflection I Kentucky Straight Bourbon Whiskey, USA
Domaine le Cageot 02e VIE, Canada
Romero Distilling Co. Amber Rum, Canada
Uncle Nearest Premium Whiskey Uncut/Unfiltered Straight Rye Whiskey Batch 005, USA
Uncle Nearest Premium Whiskey Straight Rye Whiskey, USA
Uncle Nearest Premium Whiskey Single Barrel Rye Whiskey Batch 002, USA
Familia Camarena Añejo, Mexico
Familia Camarena Silver, Mexico
High Noon Grapefruit Tequila Hard Seltzer, USA
High Noon Watermelon Vodka Hard Seltzer, USA
Pendray's Distillery Amaro Liqueur, USA
Ocean Organic Vodka, USA
Amrut Fusion Single Malt Whisky, India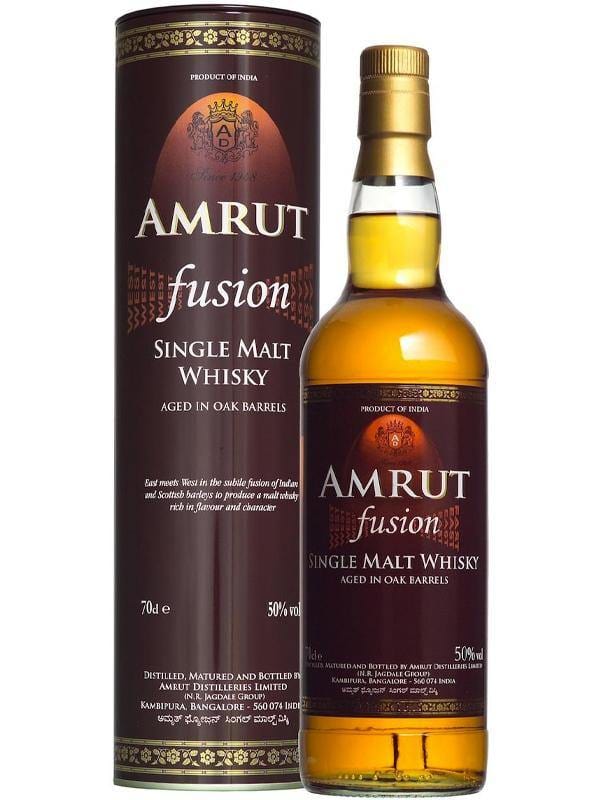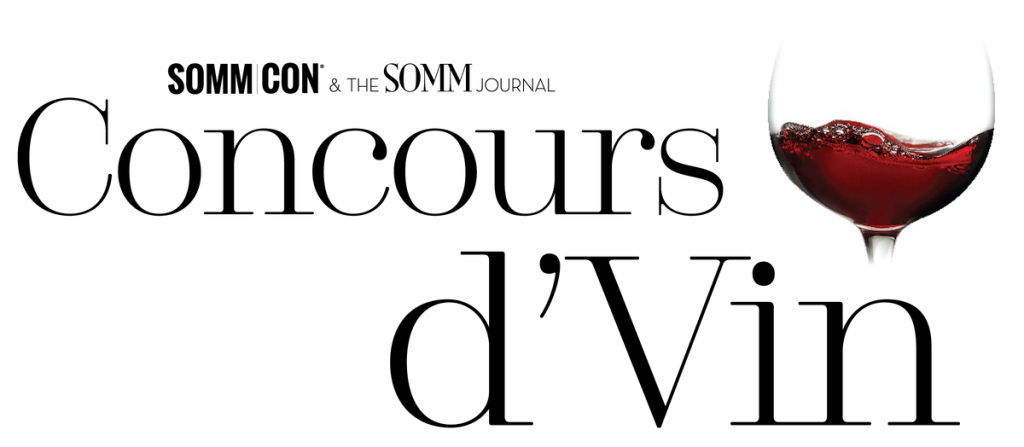 Concours d'Vins Medal Winners
Double Gold
Idi di Marzo 2020 Amarne, Abruzzo, Italy
Maison Vevey Albert 2020 Blanc de Morgex et de La Salle, Valle d'Aosta DOP, Italy
Tappero Merlo NV Acini Perduti, Italy
Giovanetto Azienda Agricola 2017 Nebbiolo, Canavese DOC, Italy
J. Lohr Vineyards & Wines 2019 Cuvée PAU, Paso Robles, USA
J. Lohr Vineyards & Wines 2022 Wildflower Valdiguié, Arroyo Seco, Monterey, USA
LangeTwins 2022 Chenin Blanc, Clarksburg, USA
LangeTwins 2021 Fume Blanc, Jahant Woods Vineyard, Jahant, USA
Terah Wine Co 2021 Sangiovese, Mokelumne River, USA
Terah Wine Co 2022 Falanghina, Clarksburg, USA
Mermaid Valley Vineyard 2019 Sea Dog, Ramona Valley, USA
Cellar Beast Winehouse 2021 The Dark Angel, Yakima Valley, Washington, USA
St. Avalo 2021 Vermentino, Los Olivos District, USA
Black Box 2021 Cabernet Sauvignon, California, USA
Barefoot Bubbly NV Extra Dry, California, USA
Barefoot Bubbly NV Moscato Spumante, California, USA
Barefoot Bubbly NV Sweet Rosé, California, USA
Provenance Vineyards 2018 Fortitude Cabernet Sauvignon, Napa Valley, USA
Grieve Family Winery 2019 Double Eagle Red Wine, Napa Valley, USA
Brecon Estate 2020 Cabernet Sauvignon Reserve, Adelaida, Paso Robles, USA
Brecon Estate 2022 True Acacia Head Albariño, San Luis Obispo Coast, USA
Wölffer Estate Vineyard 2022 Grandioso Rosé, Long Island, New York, USA
Wölffer Estate Vineyard 2020 Fatalis Fatum Red Blend, Long Island, New York
Trefethen 2020 Cabernet Sauvignon, Oak Knoll District, Napa Valley, USA
Pippin Hill Farm & Vineyard 2021 Cabernet Franc, Virginia, USA
Dos Lusíadas 2018 Eleivera Tinto, Douro Valley, Portugal
Emblem by Michael Mondavi Family Estate 2021 Chardonnay, Rodgers Creek, Petaluma Gap, USA
Emblem by Michael Mondavi Family Estate 2021 Cabernet Sauvignon, Napa Valley, USA
Carol Shelton 2022 Coquille Blanc, Paso Robles, USA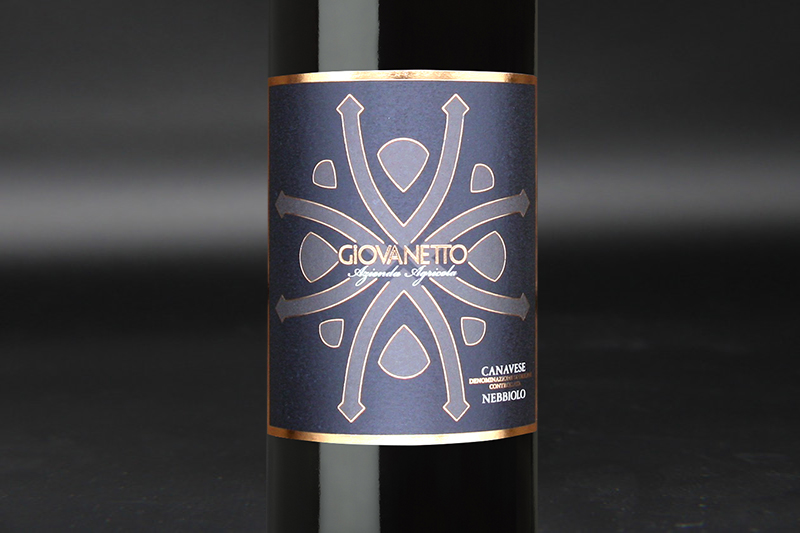 Gold
Hamel Family Wines 2018 Isthmus, Sonoma Valley, USA
Hamel Family Wines 2018 Nuns Canyon Vineyard, Moon Mountain District, USA
Burtech Family Vineyard 2018 Cabernet Sauvignon, Napa Valley, USA
Wiens Cellars 2022 Solace, Riverside, USA
The Landing 2020 Boathouse Chardonnay, Northland, New Zealand
J. Lohr Vineyards & Wines 2021 Tower Road Petite Sirah, Paso Robles, USA
J. Lohr Vineyards & Wines 2019 Cuvée St. E, Paso Robles, USA
J. Lohr Vineyards & Wines 2022 Bay Mist White Riesling, Arroyo Seco, Monterey, USA
Theopolis Vineyards 2020 Petite Sirah, Yorkville Highlands, Mendocino County, USA
La Marca 2021 Prosecco Rosé, DOCG, Italy
Black Box 2021 Merlot, California, USA
Barefoot Cellars NV Pinot Grigio, USA
Barefoot Cellars NV White Zinfandel, California, USA
Barefoot Fruitscato NV Lemonade, USA
Alamos 2021 Malbec, Mendoza, Argentina
Grieve Family Winery 2021 Double Eagle Sauvingnon Blanc, Napa Valley, USA
Lloyd Cellars 2022 Chardonnay, Carneros, USA
Marques de Casa Concha 2020 Heritage, DO Puento Alto, Chile
Thomas George Estates 2017 Chardonnay, Cresta Ridge Vineyard, Russian River Valley, USA
 Avni Pinot Noir, Willamette Valley, USA
Dominio Del Soto 2019 Tempranillo, Ribera Del Duero, Spain
Barking Dog 2021 Pinot Noir, Chehalem Mountains, USA
Barking Dog 2022 Rosé Pinot Noir, Chehalem Mountains, USA
Aveleda 2021 Alvarinho, Vinho Verde, Portugal
Messina Hof 2020 Paulo Father & Son Cuvee Tempranillo, Texas High Plains, USA
Carol Shelton 2022 Wild Thing Viognier, Central Coast, USA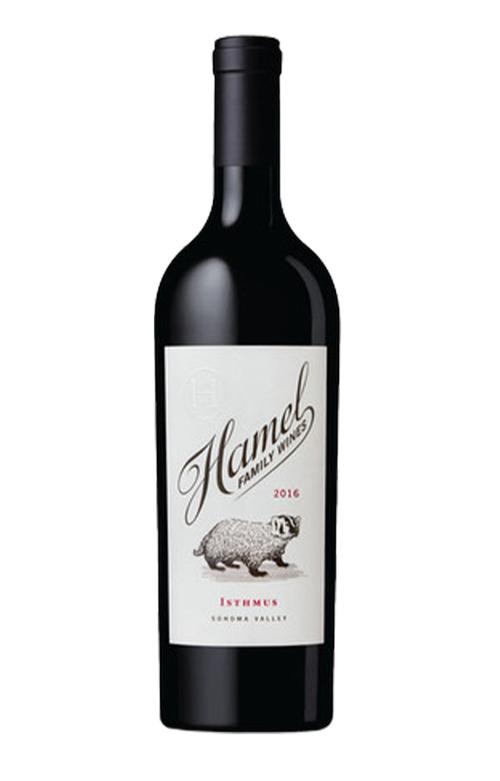 Silver
Casa Baloyán 2019 Merlot, Valle de Guadalupe, Mexico
Chateau Haut Peyrat 2019 Prelude, AOC Cadillac, Côtes de Bordeaux, France
CV 2019 Reserve Cabernet Sauvignon, Paso Robles, USA
CV 2019 Cabernet Franc, Paso Robles, USA
Kally 2022 Golden Sparkler Non-Alcoholic, USA
Kally 2022 Rosé Sparkler Non-Alcoholic, USA
Casa Luigi 2022 Bianco Italian Sparkling White Wine, Piave Province of Treviso, Italy
Casa Luigi 2022 Italian Sparkling Rosé Wine, Piave Province of Treviso, Italy
Casa Luigi 2022 Hugo Italian Sparkling White Wine Cocktail, Piave Province of Treviso, Italy
Casa Luigi 2022 Imperial Italian Sparkling White Wine Cocktail, Piave Province of Treviso, Italy
Casa Luigi 2022 Veneziano Italian Sparkling White Wine Cocktail, Piave Province of Treviso, Italy
Gershon Bachus Vintners 2017 Astraea GSM, Temecula Valley, USA
Gershon Bachus Vintners 2017 Porta Accanto Tempranillo, Temecula Valley, USA
VOON 2022 Chardonnay, Sta. Rita Hills, USA
VOON 2021 Pinot Noir, Sta.Rita Hills, USA
Stockwell Cellars 2020 Chardonnay, Regan Vineyard, Santa Cruz Mountains, USA
Burtech Family Vineyard 2022 Sauvignon Blanc, Russian River Valley, USA
LXV Wine 2022 Blanc de Sangiovese, Santa Ynez, USA
Amabuki I Love Sushi NV Junmai, Saga, USA
Wiens Family Cellars 2020 Reserve Cabernet Sauvignon, Temecula Valley, USA
Wiens Family Cellars 2020 Kriel Cabernet Sauvignon, Temecula Valley, USA
The Landing  2022 Boathouse Rosé, Northland, New Zealand
Okapi 2019 Cabernet Sauvignon, Oak Knoll, Napa Valley, USA
J. Lohr Vineyards & Wines 2021 Hilltop Cabernet Sauvignon, Paso Robles, USA
J. Lohr Vineyards & Wines 2019 Signature Cabernet Sauvignon, Paso Robles, USA
J. Lohr Vineyards & Wines 2019 Cuvée POM, Paso Robles, USA
J. Lohr Vineyards & Wines 2021 Arroyo Vista Chardonnay, Arroyo Seco, Monterey County, USA
J. Lohr Vineyards & Wines 2022 October Night Chardonnay, Arroyo Seco, Monterey County, USA
Mermaid Valley Vineyard 2019 Siren's Song, Ramona Valley, USA
Mermaid Valley Vineyard 2019 Merlot, Ramona Valley, USA
Mermaid Valley Vineyard 2019 Negrette, Ramona Valley, USA
MJA Vineyards 2017 Cabernet Sauvignon, Mendocino County, USA
Serene Cellars 2019 Cabernet Sauvignon, Atlas Peak, Napa Valley, USA
Cellar Beast Winehouse 2021 Midnight Archer, Red Mountain, USA
Cellar Beast Winehouse 2021 Cabernet Sauvignon Reserve, Red Heaven Vineyard, Red Mountain, Washington, USA
St. Avalo 2021 Pinot Grigio, Los Olivos District, USA
Whitehaven 2022 Sauvignon Blanc, Marlborough, New Zealand
La Marca NV Prosecco, DOCG, Italy
Black Box 2021 Cabernet Sauvignon, Chile
Black Box NV Red Sangria, USA
Black Box 2021 Rosé, California, USA
Black Box 2020 Shiraz, California, USA
Black Box NV Vibrant & Velvety Red Blend, California, USA
Black Box NV Pinot Grigio, USA
Barefoot Bubbly NV Brut Cuvée, California, USA
Barefoot Bubbly NV Brut Rosé, California, USA
Barefoot Cellars NV Cabernet Sauvignon, California, USA
Barefoot Cellars NV Malbec, USA
Barefoot Cellars NV Merlot, California, USA
Barefoot Cellars NV Pink Moscato, California, USA
Barefoot Cellars NV Pinot Noir, California, USA
Barefoot Cellars NV Rich Red Blend, California, USA
Barefoot Cellars NV Sauvignon Blanc, California, USA
Barefoot Cellars NV White Moscato, California, USA
Barefoot Fruitscato NV Strawberry, USA
Barefoot Fruitscato NV Pineapple, USA
Alamos 2021 Cabernet Sauvignon, Mendoza, Argentina
Alamos Selección 2021 Malbec, Mendoza, Argentina
Wölffer Estate Vineyard 2021 The Grapes of Roth Virgin Berry Dry Riesling, Long Island, New York, USA
Prescription Vineyards 2021 Chardonnay, Clarksburg, USA
Trefethen 2021 Chardonnay, Oak Knoll District, Napa Valley, USA
Bonterra 2020 The McNab, Mendocino County, USA
Thomas George Estates 2017 Pinot Noir, Backbone—Baker Ridge, Russian River Valley, USA
Thomas George Estates 2017 Chardonnay, Sons & Daughters Ranch, Russian River Valley, USA
Smith & Elliott 2020 Cabernet Sauvignon, Alexander Valley, Sonoma County, USA
Smith & Elliott 2020 Pinot Noir, Sonoma Coast, USA
30 Degrees 2020 Cabernet Sauvignon, Paso Robles, USA
True Oak Estate 2020 Cabernet Sauvignon, Oak Knoll District, Napa Valley, USA
True Oak Estate 2020 Red Wine Blend, Napa Valley, USA
True Oak Estate 2022 Sauvignon Blanc, Napa Valley, USA
Tournon 2019 Mathilda Shiraz, Victoria/Pyrenees, Australia
Tournon 2017 Grenache Shiraz Touriga, Landsborough Vineyard/Pyrenees, Australia
Lingua Franca 2021 Avni Chardonnay, Willamette Valley, USA
Lingua Franca 2021 Estate Chardonnay, Eola-Amity Hills, Willamette Valley, USA
Lingua Franca 2021 Estate Pinot Noir, Eola-Amity Hills, Willamette Valley, USA
Lingua Franca 2021 Bunker Hill Chardonnay, Eola-Amity Hills, USA
Lingua Franca 2021 The Plow Pinot Noir, Eola-Amity Hills, Willamette Valley, USA
WE KNOW JACK! 2021 Zinfandel, Rockpile, USA
MONTE XANIC 2022 Viña Kristel Sauvignon Blanc, Valle de Guadalupe, Mexico
Barking Dog 2021 White Pinot Noir, Chehalem Mountains, USA
Le Vigne Winery 2019 Cabernet Sauvignon, Paso Robles, USA
Le Vigne Winery 2019 Nikiara, Paso Robles, USA
Quinta Vale D. Maria 2020 Vinhas Velhas, Douro, Portugal
Messina Hof 2021 Gewürztraminer, Texas High Plains, USA
Messina Hof 2020 Paulo Cabernet Franc, Texas High Plains, USA
The Landing 2021 Chardonnay, Northland, New Zealand
The Landing 2020 Syrah, Northland, New Zealand
The Landing 2022 Rosé, Northland, New Zealand
Twisted Cedar 2020 Zinfandel, Lodi, USA