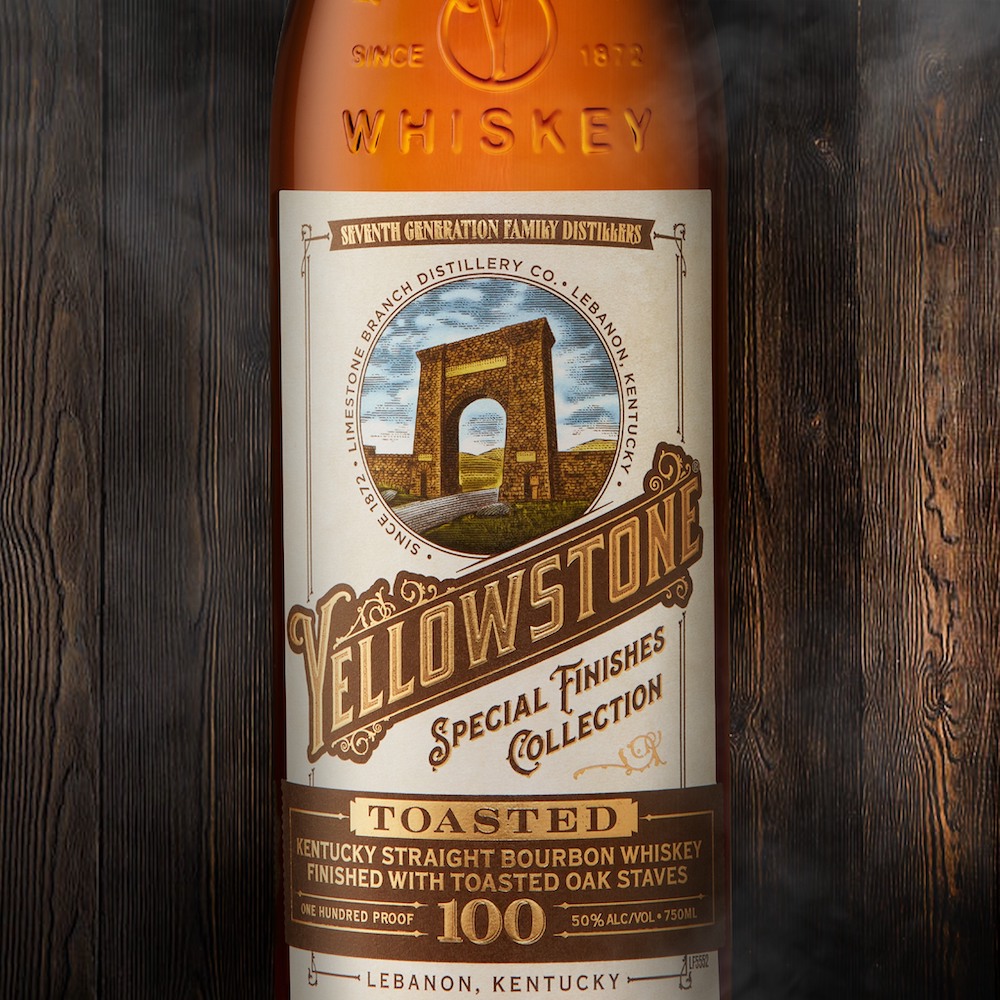 Yellowstone Kentucky Straight Bourbon Whiskey tells BourbonBlog.com that they will release the Yellowstone Kentucky Straight Bourbon Whiskey Finished in Toasted Staves as the the first release within their new "Special Finishes Collection."
This latest creation from Limestone Branch Distillery Master Distiller Stephen Beam is set to debut at retail stores during October 2023 . The whiskey, aged for four years and bottled at 100 proof (50% ABV), will be sold nationwide with a suggested retail price of $49.99 per 750-ml bottle.
What is the Yellowstone Finished With Toasted Staves Release?
The Yellowstone Toasted Bourbon is a unique blend that starts with the brand's traditional bourbon mash bill, subsequently finished with staves.
The master distiller, Beam, selected a combination of five different staves – high toast, American oak double-toast, vanilla, rick house, and spice rack – to achieve the desired flavor profile.
"The Yellowstone Special Finishes Collection is a great way to honor more than 150 years of bourbon heritage while still keeping things fresh and exciting," said Beam. "I began experimenting with toasted barrels in 2016, 2017, and 2018 with Yellowstone Limited Edition releases and again more recently with distillery-exclusive Yellowstone Toasted Single Barrel. My experience helped in crafting what stave flavors to use and at what percentage to get the right flavor profile for Yellowstone Toasted. I can't wait for consumers to try this latest full-time member of the Yellowstone Bourbon family."
The packaging of Yellowstone Toasted features the artwork of brand's iconic bottle and Roosevelt Arch Entrance to Yellowstone National Park in Gardiner, Montana (pictured below). The bottle's brown top-wrap distinguishes Yellowstone Toasted Bourbon from other Yellowstone variants.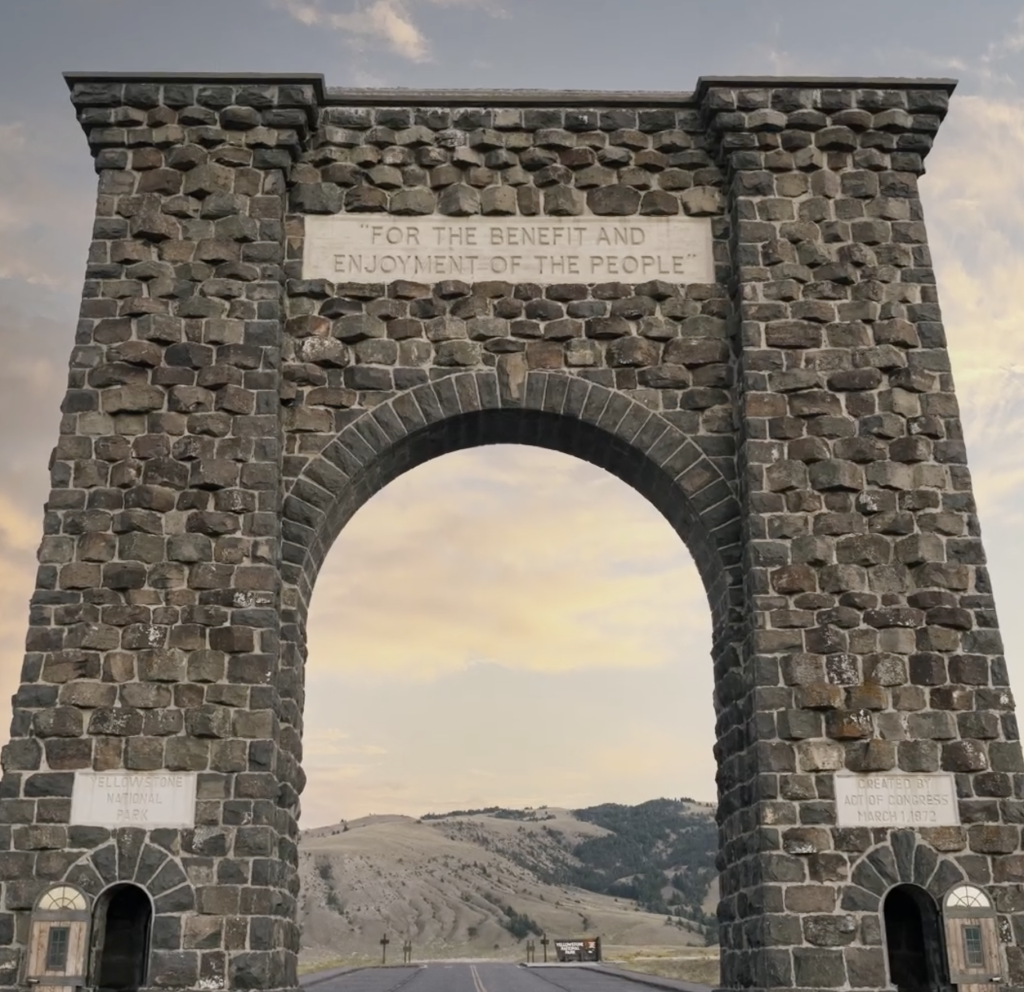 Overview of Flavors:
Yellowstone tells us that the flavor profile of the Yellowstone Toasted Bourbon is distinctive from their other releases.
They say it has a nose of toasted caramel and vanilla, accompanied by hints of fall spices and cinnamon.
With a medium body, it carries notes of walnut, toffee, black tea, and white pepper. Its finish is crisp, highlighted by cocoa, tobacco, and oak.