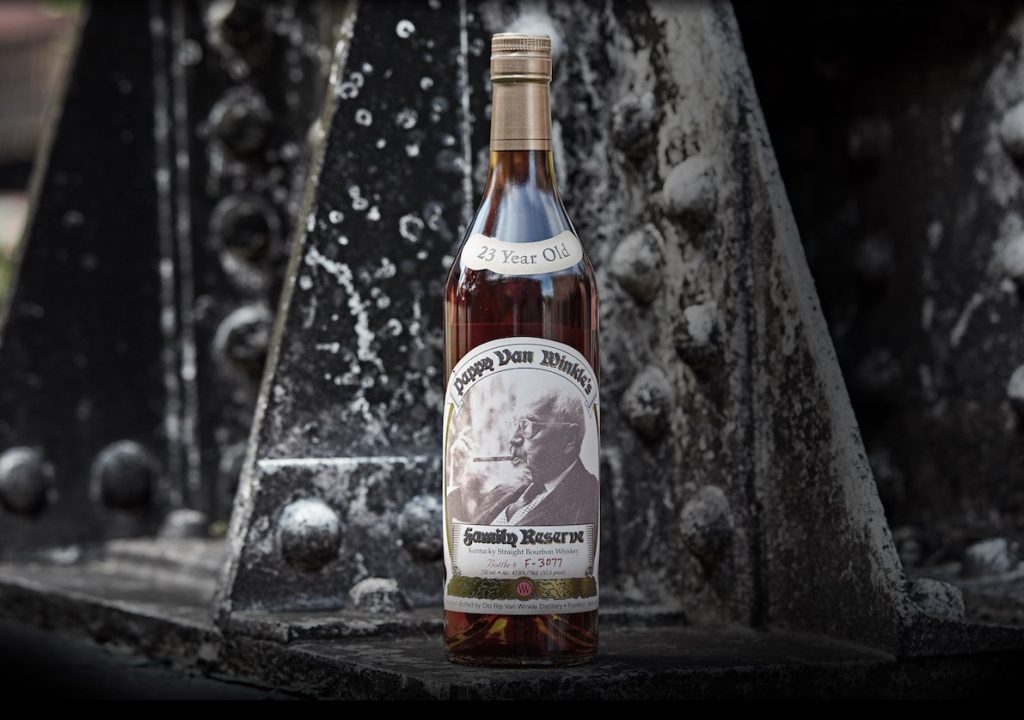 While I host Bourbon tastings for discerning enthusiasts and groups worldwide, it is not every day that I feature the Pappy Van Winkle 23 along with other rare whiskeys in the lineup, as I have planned for the "Who's Your Pappy" tasting at this Friday's San Diego Bay Wine & Food Festival.
I am honored that the San Diego Bay Wine & Food Festival has invited me to host this experience for a select group and to guide them through a blind tasting of some of the most exceptional and rare whiskeys available, including the 23-year-old Pappy Van Winkle.
Would you like to join us on Friday, November 10, at 3:30 pm?
There may still be a few tickets available. Visit this link to secure your spot.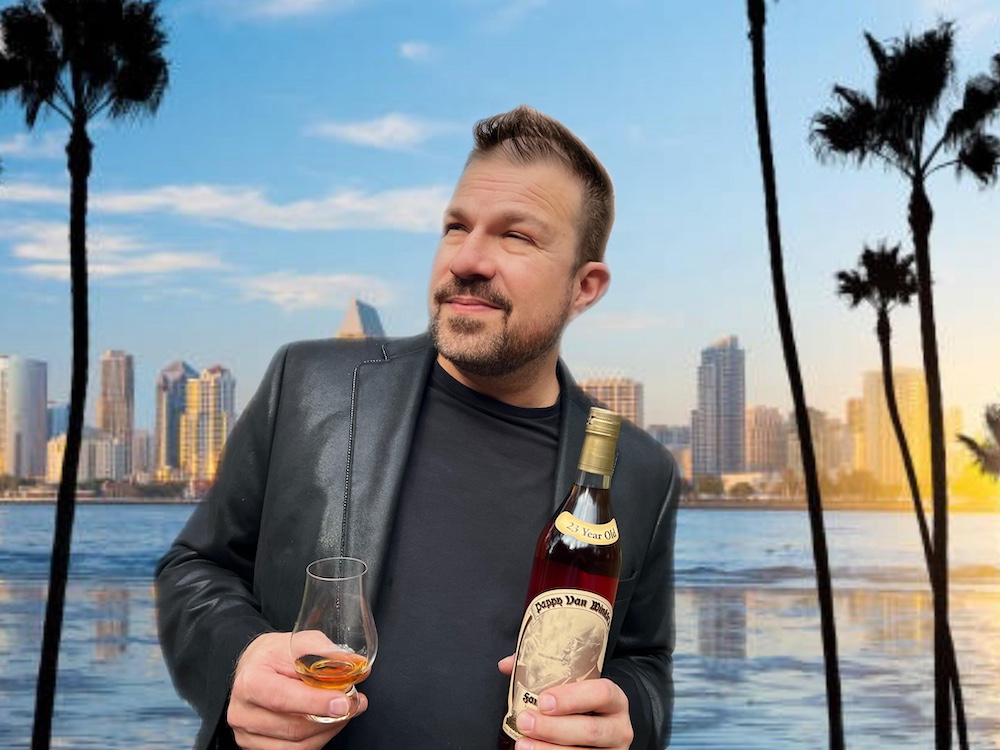 The Whiskey Lineup and the Tasting Experience:
Indeed, the Pappy Van Winkle 23 is set for the lineup (as I might have mentioned before) and the rest will remain a secret until the grand reveal.
It is a rare occasion to encounter a lineup of well-aged Bourbon and Rye whiskey that narrates as compelling a story as the one I've had the privilege to curate.
Even if you can't be there in person, I'll be sharing the other selections on BourbonBlog.com and our social media channels.
Not in San Diego and want to be part of another event I host? Keep following BourbonBlog.com and visit BourbonBlog.com/tastings to learn how we bring events to you.
As we sample whiskeys blindly, I'll talk about the rise of Bourbon and offer insights into what elevates a bourbon to 'rare' status, particularly focusing on Pappy Van Winkle and other similar treasures.
I'll also talk about how to host your own engaging Bourbon tasting at home.
The experience will culminate with a hand-selected assortment of local accompaniments, from cheeses to charcuterie, specifically paired with the evening's featured whiskeys.
The History of Pappy Van Winkle's Family Reserve 23 year
Pappy Van Winkle's Family Reserve 23 Year was first released in 1998, just three years after the release of Pappy Van Winkle's Family Reserve 20 Year (1995)
Preston Van Winkle tells BourbonBlog.com, "When the 23 was released in 1998, the suggested retail was around $130. It was the first bourbon in this era to break the $100 threshold on pricing.'
Though the MSRP is currently listed on Old Rip Van Winkle Distillery's website at $299.99, the actual selling price can vary. In control states and some other locations, it may indeed be close to MSRP, but on the secondary market, prices can soar into the thousands, reaching up to $6,000. This information is accurate as of November 2023, when this article was written.
As you might imagine, the yield on the Pappy Van Winkle's Family Reserve 23 Year is very low, adding to the rarity of the Bourbon "We get anywhere from 3 to 7 liquid gallons per barrel. Maybe 10 if we're really lucky," Van Winkle tells us. That is roughly 5 to 18% (on the "lucky" side) on a 53-gallon barrel.
How to Get Tickets:
As tickets are limited, please visit this link for tickets.
While you're at it, check out their entire festival on SanDiegoWineClassic.com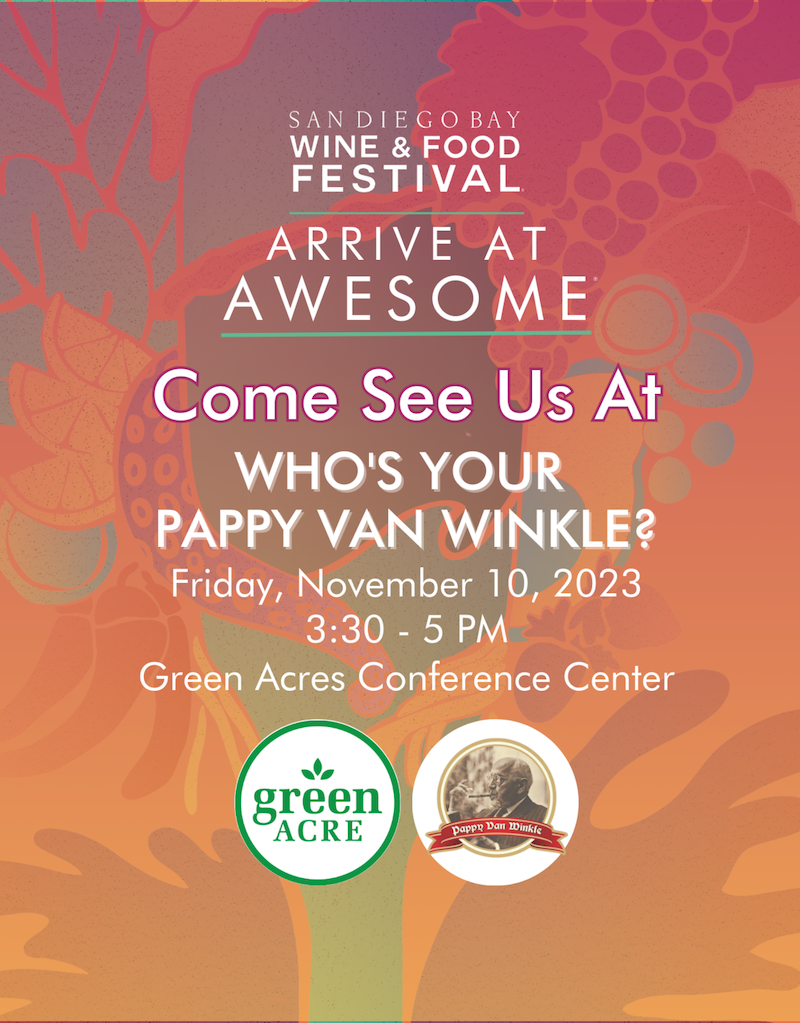 by Tom Fischer, Founder of Bourbonblog.com