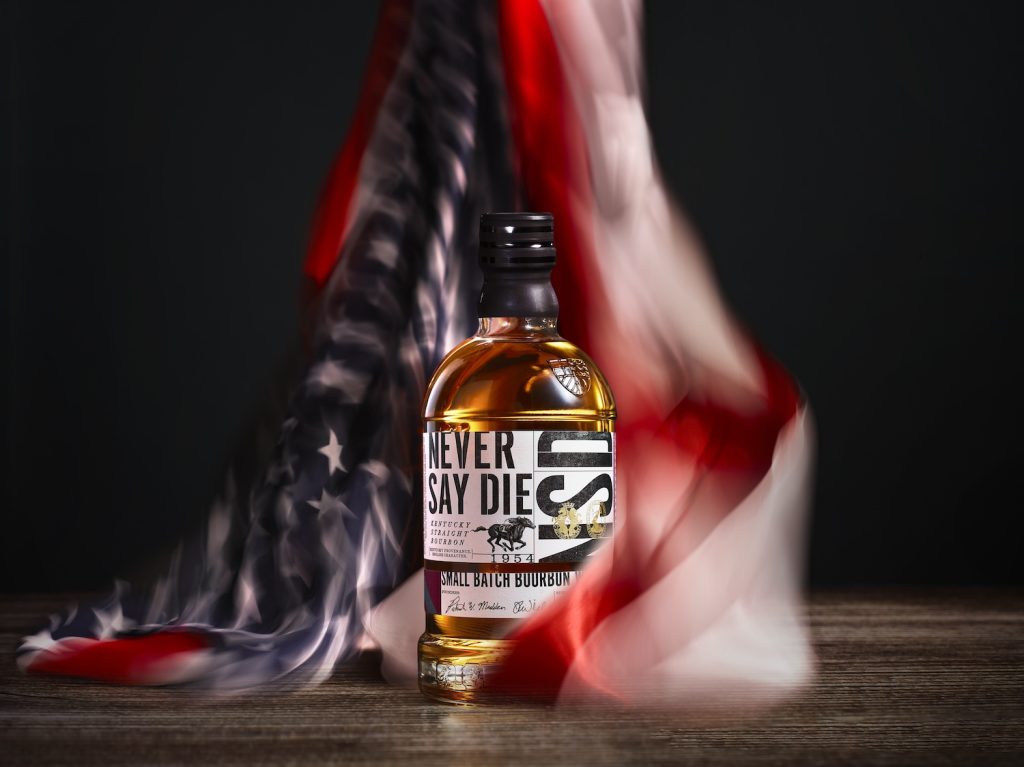 Aged in England and made in the USA, Never Say Die Bourbon is set for its U.S. debut this November 2023. BourbonBlog.com first shared the news of this Bourbon release last year on this story. 
Originating in Danville, Kentucky, Never Say Die is indeed the first bourbon to be ocean-aged on a transatlantic journey and further matured in England…yes, the country!  As it takes a journey all the way to the U.K., this bourbon represents a fusion of American and English spirits, drawing inspiration from the legendary Kentucky-born racehorse, Never Say Die.
Mirroring the horse's revival with whiskey and his historic Derby win in front of Queen Elizabeth II and Sir Winston Churchill, the bourbon similarly traverses continents, embodying resilience and adventure. According to the whiskey makers of the brand, "No bourbon rules have been broken… just flexed a little bit.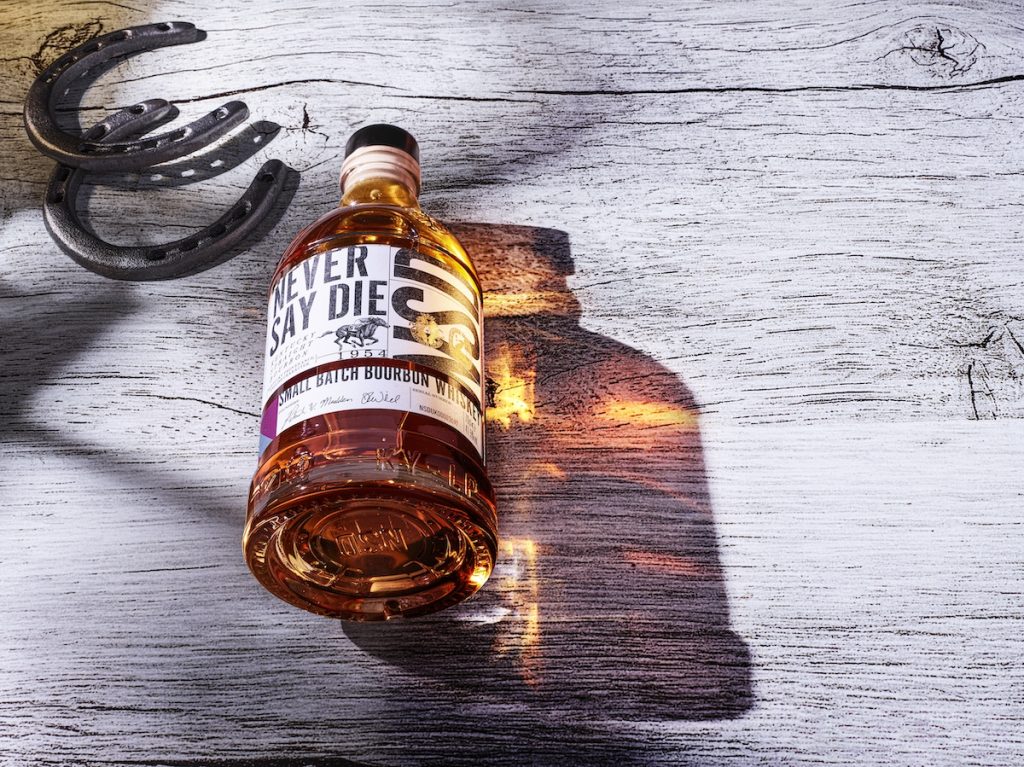 Crafting Never Say Die: A Bourbon with a Transatlantic Twist
Originally developed by a team of bourbon enthusiasts and distillers, including Pat Heist and Shane Baker, Never Say Die Bourbon is said to be a labor of love, produced using the finest ingredients.
Its unique taste comes from a custom sweet mash bill of 75% corn, 21% rye, and 4% malted barley, and the use of limestone-filtered water from Kentucky.
The bourbon's aging process begins in Kentucky and concludes in Derbyshire, England. This dual-location maturation, including a six-week ocean voyage, results in a unique flavor influenced by contrasting climates and accelerated wood interaction.
While for now Never Say Die Bourbon is making its debut in the USA, that brand also has a Never Say Die Rye Whiskey available in the UK (pictured above).
Following the path of the brand's initial bourbon, the rye matured in Kentucky before undergoing a secondary aging process in the UK. This small-batch rye, made with a unique sweet mash of 56% rye, 33% corn, and 11% malted barley, stands out with its harmonious yet bold flavors, blending spicy notes with a smooth, buttery essence.
Brian Luftman (pictured below), a co-founder of Never Say Die Bourbon, played a crucial role in revolutionizing the bourbon's aging process, bringing a distinctive and innovative approach to the traditional whiskey-making industry.
Luftman tells BourbonBlog.com, "The contrasting climatic conditions of this journey combined with the increased agitation of the liquid as it makes its Atlantic voyage result in a distinctive and pronounced flavor profile that really is beyond its years.  Few Bourbon brands launch outside the US first, but in tribute to Never Say Die's story, we were compelled to first release the product in England, and we have been overwhelmed by the positive response in the UK. Never Say Die embodies the spirit of adventure, and we are excited for American whiskey fans to discover this first-of-its-kind spirit."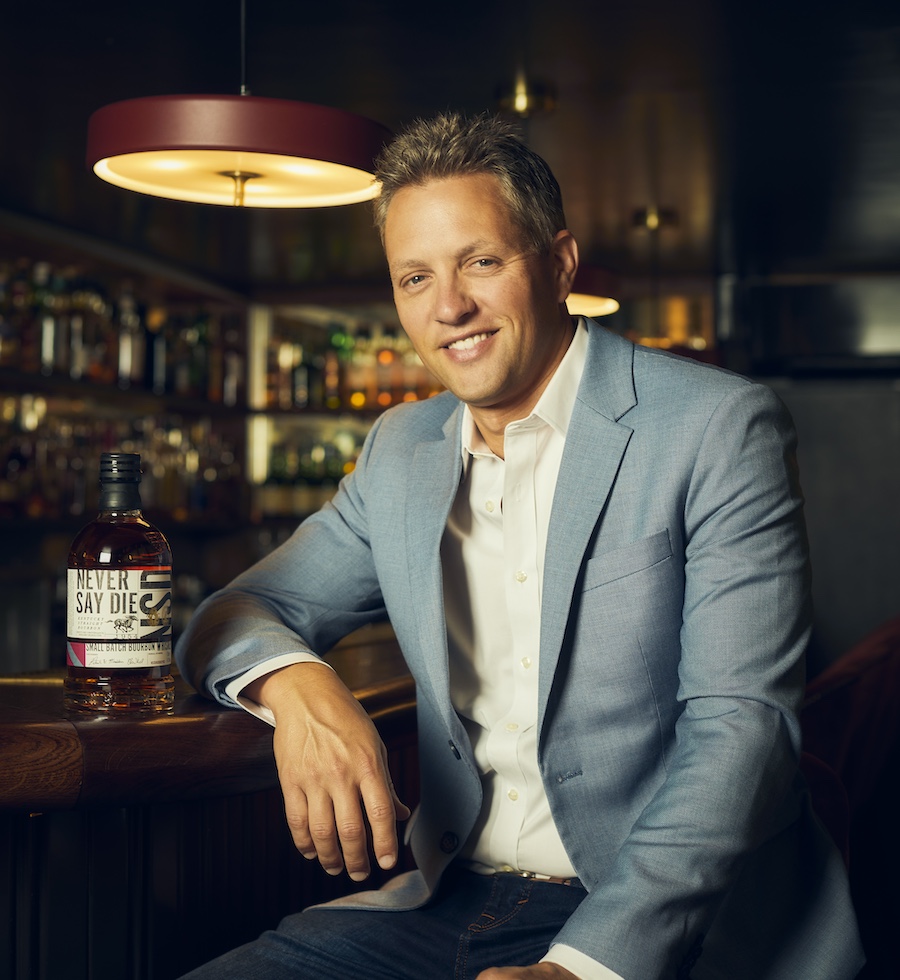 Never Say Die Bourbon: A Fusion of History, Music, and Innovation
Never Say Die is inspired by the legendary racehorse of the same name who was born on co-founder Pat Madden's family farm in Kentucky. Never Say Die was revived as a sickly newborn foal by a lucky shot of whiskey; just three years later, in 1954, he went on to become the first American-born horse to win the Derby at Epsom in 70 years, in front of a 250,000-strong crowd that included Queen Elizabeth II and Winston Churchill.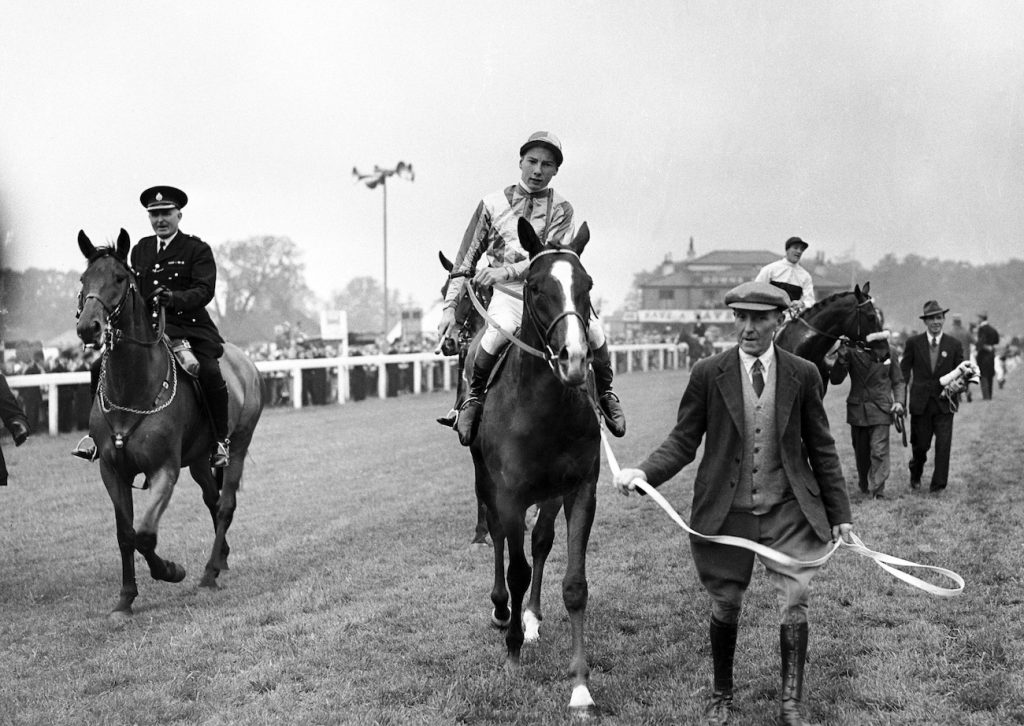 At the same time, on a daring leap of faith, a woman in Liverpool named Mona Best fell in love with the story of Never Say Die and pawned all of her jewelry to literally "bet it all" at odds of 33-1 on the victorious Epsom Derby Race. With her new fortune, she founded a new music venue, the Casbah Coffee Club, and took another risk, this time on a then-unknown band called The Quarrymen (now famously known as The Beatles) which was made up of her son, Pete and his friends John, Paul and George,  buying them new instruments and offering them their very first gigs, shaping rock and roll history forever.