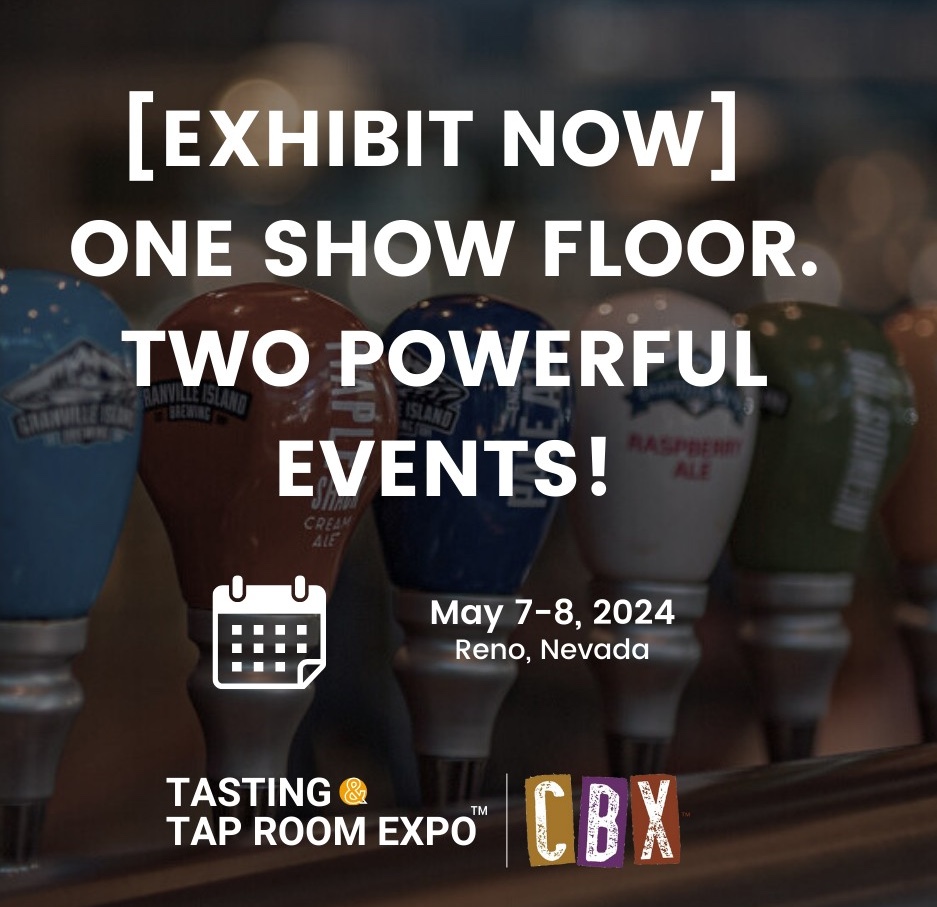 The Tasting & Tap Room Expo, a new trade show and symposium focused on tasting and tap room management, and Craft Beverage Expo tell BOurbonBlog.comthey are annoucing a co-location of both shows at the Reno-Sparks Convention Center on May 7-8, 2024 in Reno, Nevada.
As you prepare for two amazing events in one location, you can an exhibitor for Tasting & Tap Room or CBE, get notified on show updates or learn more on the latest news, speakers, and exhibitors by visiting TastingRoomExpo.com (and visit them on facebook)  and CraftBeverageExpo.com  (here is their facebook link)
This collaboration brings together turn-key solutions for owners, operators, and managers of tasting and tap rooms of all sizes alongside unique and unforgettable experiences that intersect with producers of craft beverage.
The Tasting & Tap Room Expo and Craft Beverage Expo (CBE) each focus on different aspects of needs related to owners, operators and producers within the adult beverage landscape. The Tasting & Tap Room Expo will showcase products and services for the development, expansion, and day-to-day operations of wine, beer, spirits tasting and tap rooms across the US. The Distribution Conference will bring tasting and tap room managers, operators, and owners together for in-depth education and peer-to-peer learning. The Distribution Conference is slated to run in the morning with the Expo opening late morning.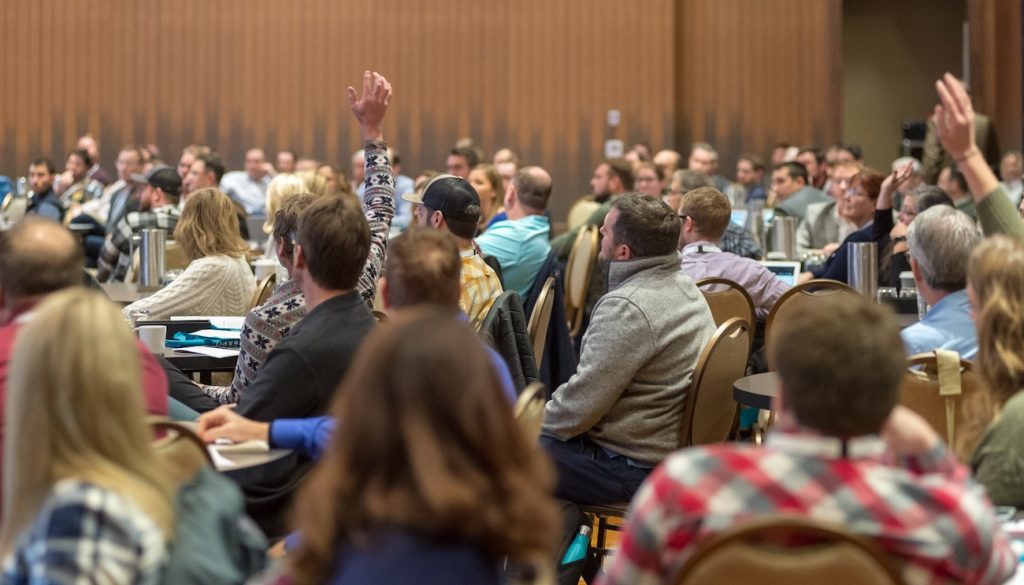 As BourbonBlog.com has covered and attended Craft Beverage Expo & Distribution Conference, they are in their 10th year. CBE educates and brings together craft beverage producers, from breweries and wineries to distilleries and cideries. CBE is the leading trade exposition and conference for the entire craft beverage industry, with the primary goal of creating, educating, and expanding the craft beverage market.
This is the only event that brings all the adult craft beverage brands together to exchange ideas and foster a community of collaboration based on common goals.
With the decision to offer these two outstanding events under one roof, attendees will now have the unique opportunity to foster cross-industry collaboration, inspire creativity, and promote the growth of businesses and careers within the craft beverage and tasting room sectors.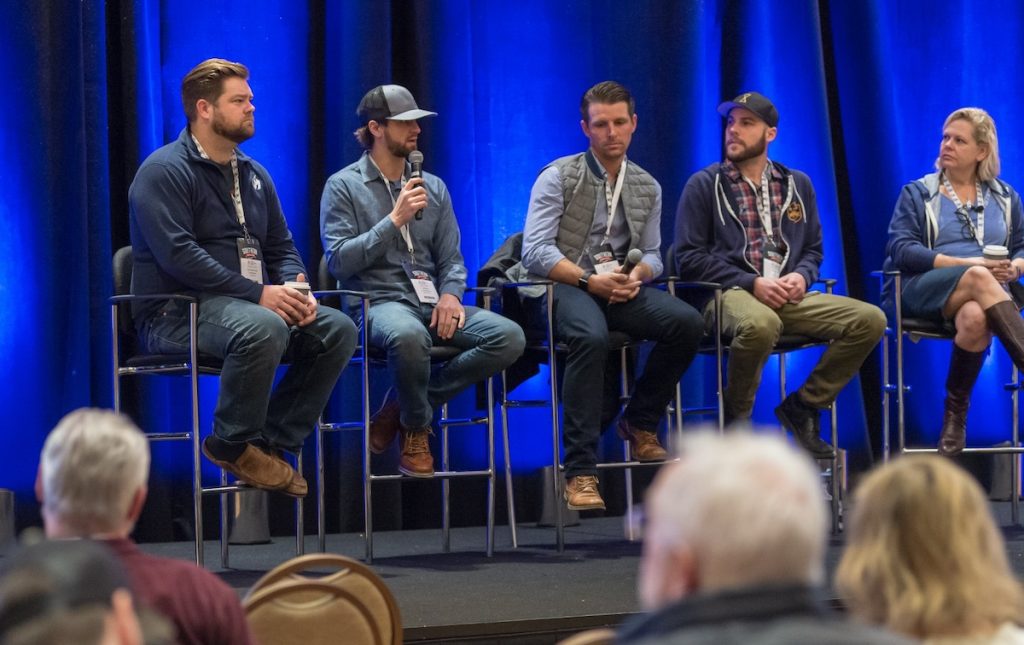 Highlights of the Co-Location in Reno, Nevada Include:
Comprehensive Learning: Access to a vast array of educational sessions, workshops, and panel discussions covering topics such as marketing strategies, distribution matters, consumer trends, tasting room design, industry insights, expert thought leadership, and more.
Networking: Unparalleled networking opportunities to connect with fellow professionals, industry experts, and suppliers from both the craft beverage and tasting and tap room sectors.
Expo Hall: A vibrant expo hall will feature show floor education and companies showcasing the latest products, technologies, and services essential to craft beverage producers and tasting room operators.
Innovation and Inspiration: Inspiring keynote speakers and thought leaders will share their insights into the future of craft beverages and tasting room experiences.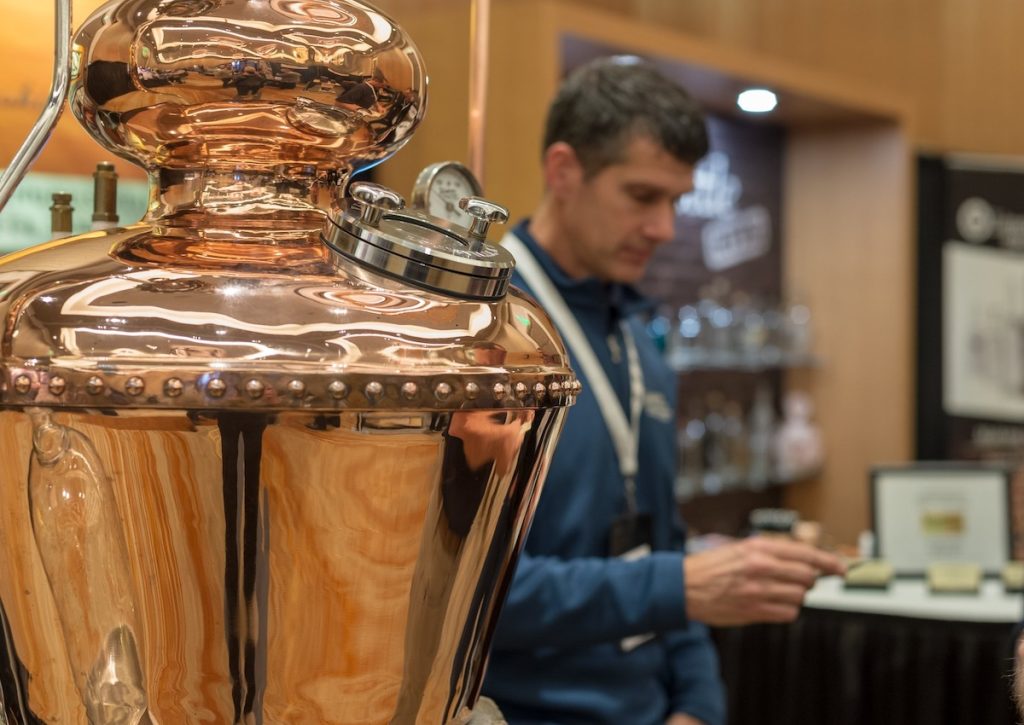 "We are thrilled to bring the Tasting & Tap Room Expo and Craft Beverage Expo together, in one location," Michelle Metter, Partner at Fast Forward Events tells BourbonBlog.com. "This co-location will provide the best in education, networking and business opportunities for attendees, giving them access to the combined insights and resources of both sectors. Whether you're a tasting room manager or a craft beverage producer, these events promise to be a unique, must-attend opportunity."
The events now add to the overall portfolio of sector specific shows owned by Fast Forward including SommCon Conference & Beverage Expo, the San Diego Bay Wine & Food Festival, and the e-learning platform, SommGo, a global, on-demand streaming service for alcohol beverage industry.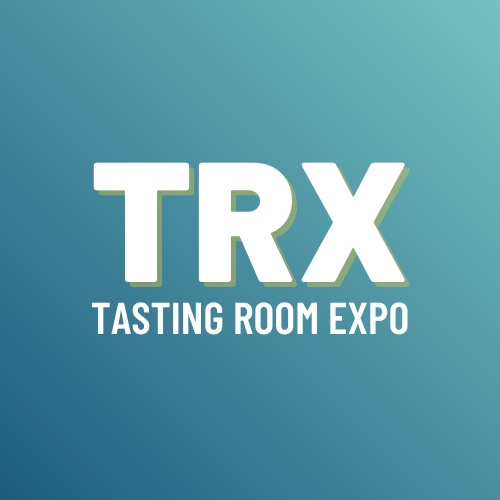 Tasting & Tap Room Expo:
The Tasting & Tap Room Expo is the premier event for tasting and tap room professionals bringing together owners, operators and managers from wineries, breweries, distilleries, and cideries to explore the latest trends, innovations, and strategies for creating exceptional tasting room experiences.
Craft Beverage Expo:
Craft Beverage Expo is a leading industry event that provides craft beverage producers with the knowledge and resources they need to succeed. It serves breweries, wineries, distilleries, cideries, and other craft beverage producers by offering educational sessions, networking opportunities, and access to industry suppliers.